Fallout
is the first episode of the second season of Terminator: The Sarah Connor Chronicles Virtual Season.
In the Season 2 opener, Sarah must face te consequences of her actions in Dark Come Soon as C.A.I.N is let loose in the system and the Kaliba building is collapsing around her and Cameron. Also Sarah and Cameron must make their decision on where they stand with their relationship.
Characters
Edit
Recurring
Edit
Danny Dyson
Vaughn
Catherine Weaver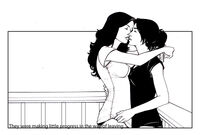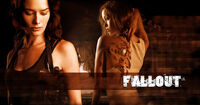 External Links
Edit
Ad blocker interference detected!
Wikia is a free-to-use site that makes money from advertising. We have a modified experience for viewers using ad blockers

Wikia is not accessible if you've made further modifications. Remove the custom ad blocker rule(s) and the page will load as expected.